Grow Shetland Courses for Beginner Growers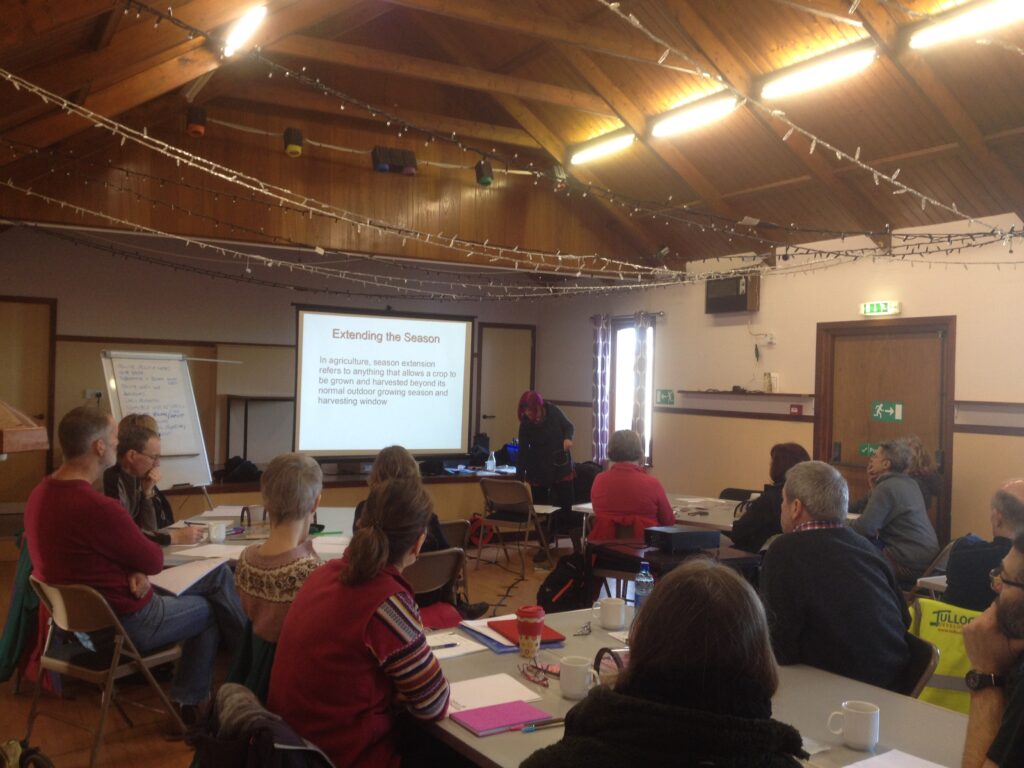 New dates for 2022:
Getting Started 7pm on 22nd March This course looks at deciding where to grow, preparing to grow, growing mediums (compost/soil etc) sourcing seeds and plants:
Making it Work 7pm on 29th March This course covers what plants need to grow well, how to sow and plant up and watering
Undercover Growing 7pm on 5th April This course builds on the Getting Started and Making it work courses for those who have undercover growing spaces (it is recommended you complete these first if you are an inexperienced grower). The course looks at the essentials for growing in polytunnels, polycrubs and greenhouses; the impact of the environment on plants, growth, pests and diseases; watering and ventilation.
Composting 7pm on 19th April How to make successful compost at home; common problems and how to sort them out.
All courses are free to Shetland residents.
Sessions are run live online via Zoom with two trainers and time available at the end for Q&A. You will require internet access to view information slides during the event. If this format is not available to you, please get in touch to discuss how we can share the course content with you.
To register for any of the courses please Click here We will be in touch with further information.
If you have specific requests for topics you'd like training on, please message and let us know. We'll see what we can do, contact us at: info@turriefieldveg.co.uk